So at work we started doing Dailies, nothing special I know, but we had some good subject matters: Space Nazis, Barbarians vs. Robots, Ninja Pirates, etc but like ... you know, people seemed to want more challenging stuff to do in their slack time, so we just started doing weeklies.
So, the first theme is "Design the Box Art for the next Metal Slug game", heres what I got so far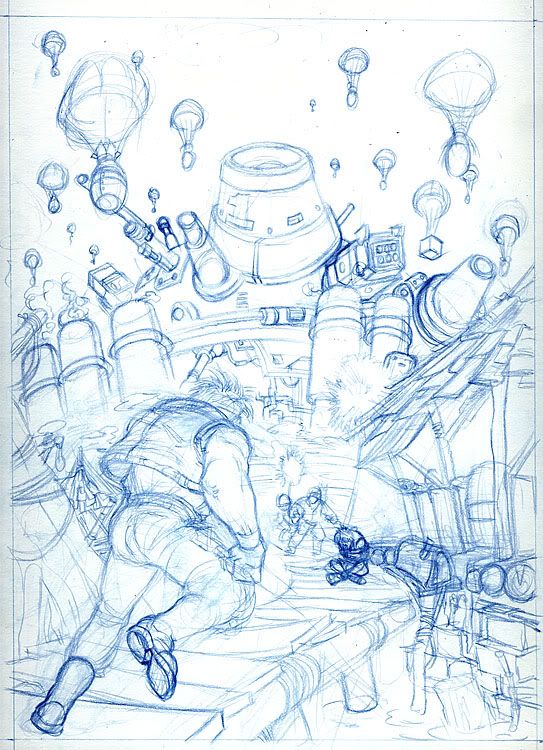 If you have any comments, the sooner the better please, since I need to have a lot of it finished by the end of today. Ill update as I go
Thanks!