As a note, please pardon the triple-posting. It's necessary for what I'm doing.
In case you haven't seen my latest updates, I thought I'd post them here in an organized manner for easy viewing. I'm starting off with the latest three and I'll be working my way backward from here. So, let's kick this off with the image entitled
"Guard Angel"
.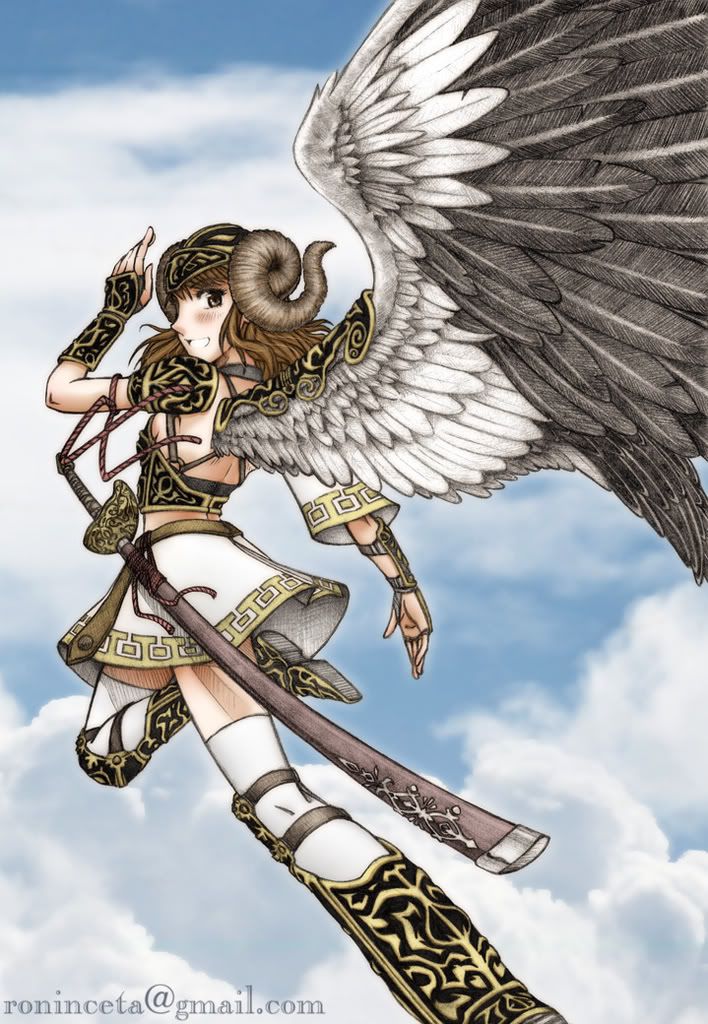 This is the first picture in the three-picture series that I worked on. Unfortunately, however, this is the only picture of the three that is actually colored. Due to time constraints, I have decided to leave the other two pictures monochrome in their original pencil format.
===========
Mediums used: Pencil and paper, Photoshop CS
Time taken: 15-20 hours (drawing); 10-12 hours (coloring)