Greetings to Everyone, I pray to the Almighty to Bless each one of you X33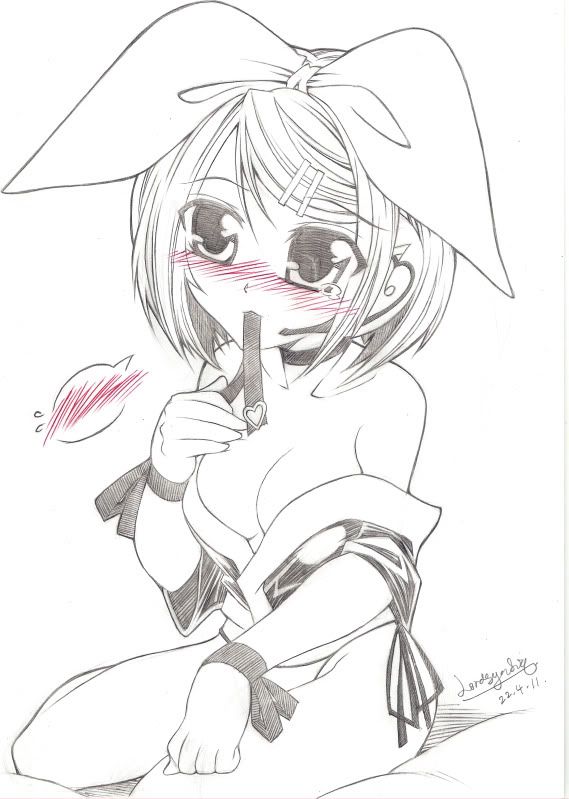 Greetings to everyone~ X33
This specialized Artgift is for GreenTeaNeko @ Nonowa, who just celebrate a lovely birthday not long ago...
To Nonowa (@ GTC):-
I wish you HAPPY BIRTHDAY (Belated) and I pray for the Almighty to bless you and Eternal prosperity, longevity and tons of blessings in your life, family, friends, drawings and career... This is a special gift for you, Kagamine Rin-chan in lovely ecchi mode just for you, dearest friend.
I don't ask for anything in return only Nonowa just keep drawing and stay healthy. I just do as what I love to do X33 Too many mistakes I did detected...I guess epic failures still grip me tightly these days....TT.TT Well, I have performed my best. The viewers shall be my judges...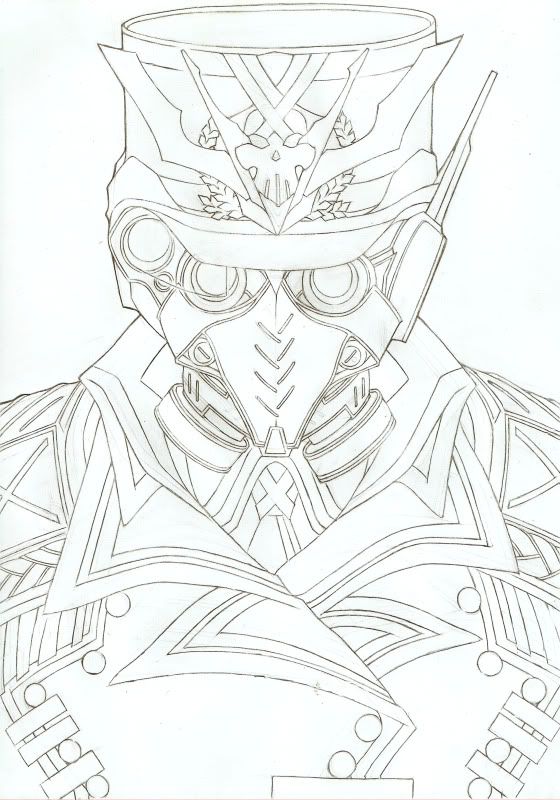 Newly improved design of Force Commander Romanov and one of the Main Secret Drawing Project which I silently draws to complete the overall process. So, I'll exposed the penciling version of it and hopefully it can gives everyone an insight on what I do these days...
OK, let's move on... I use 2H, H and HB pencil to perform on the A4 size paper. Took 3 days without decent sleep and manage to complete it...
The theme when I draw that time "The Shogun has arrived".
I used ONLY one song that is Command & Conquer Red Alert The First one - Hell March which suitable for the drawing theme.
References that I used are listed here:-
1. Optimus Prime
2. Killzone 1, 2 and 3
3. Gundam Seed and Destiny.
4. Megaman X Command Mission
5. Dawn of War 2 Retribution.
6. Starcraft 2 - Wings of Liberty
7. Mecha Musume Designs.
8. Shogun 2 Total War
The character full name is Romanov Von Castillien, a Force Commander of the Liberty Faction, a small ragtag army who opposed the Imperial rule which have betrayed them and hunt them down across the Galaxy..
I suppose many shall be stalking this one down especially in Malaysian Comic Fiesta 2011 IF I go there. Well I'll see you all later, with more upcoming drawings X33 Thank you very much~~X33 *Bows*