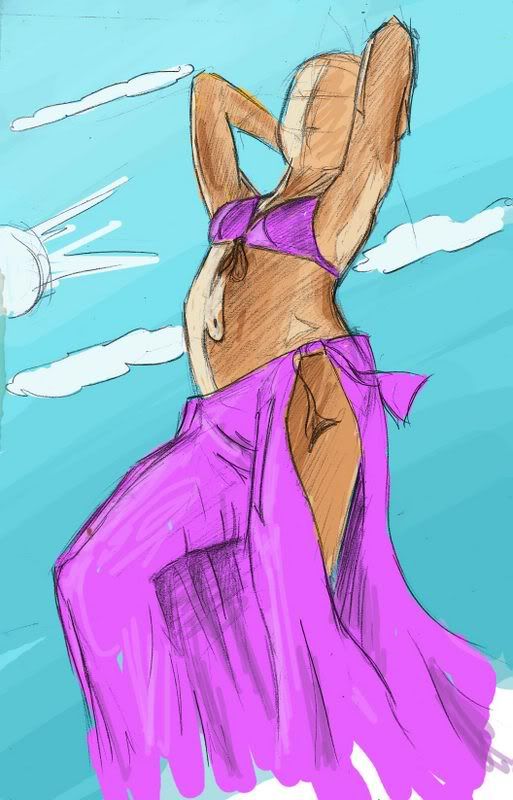 This is a sketch I did last week and quickly colored 20 seconds ago. This is NOT going to EVER be a finalized digital coloring. I am painting this, oil on canvas, instead.
It is supposed to be as if you are looking up at her slightly (henceforth why the background has no ground). I looked in the mirror for the basic sketch and proportions of the body (however since I am a male, it was extremely basic).
I have two purposes for posting this:
1. I think the stomach area of a little off. She looks slightly pregnant. A friend suggested that it's her back that should be indented more. Does anyone else agree with that?"
2. The skirt does NOT follow the angle that is seen with her. Meaning she is being looked up at and the skirt is being looked straight ahead at. Suggestions?
I'll post some finished art later this week. But for now, some critiques would be GREAT